Villa
Pambuffetti
The Villa keeps nowdays its original intimacy and architecture unaltered,even though it can offer all the comforts afforded by its renovation...
GO TO THE PAGE
A Luxurious
Residence
The Villa was bought by the Pambuffetti family in 1940 and then completely restored in 1989 to be converted into an hotel It is still furnished with all old pieces keeping the same atmoshere of the early 1900 when it was used by the previous owners Count Silenci as a" house for paying guests".
GO TO THE PAGE
Dinning rooms
Banqueting
The food ,enhanced by the taste of the extra virgin olive oil produced in the family's farm,is created with local ingredients and accompained by the superb Montefalco Rosso or Sagrantino,as the Villa is right in the heart of production of these 2 wines. Cooking classes are held on request in the restaurant kitchen to learn the secrets of the Umbrian cousine family recipes provide local typical dishes based on fresh produces and dairies
GO TO THE PAGE
Surrounded by a 10.000square yards garden full of century old trees The atmosfere is quiet and friendly.During the summer evenings a charming patio offer the chance to the guests to gather for pleasant conversations,while sipping the drinks provided by the bar.
Look at ours
Photogallery
"Outside the town I found a magnificent garden of an isolated villa, uninhabited and a little run down; there I rested in the shade of the old cypresses and I could admire the alternating of vast shadows and narrow strips of sun in the green valley. I saw Assisi and nearby the Porziuncola : sacred places transfigured by the grace and the enchantment which Saint Francis and the ancient Umbrian art have infused into this land. Then I set out to follow the tracks of this Franciscan art. Besides Assisi, there is no better opportunity than Montefalco.
GO TO THE PAGE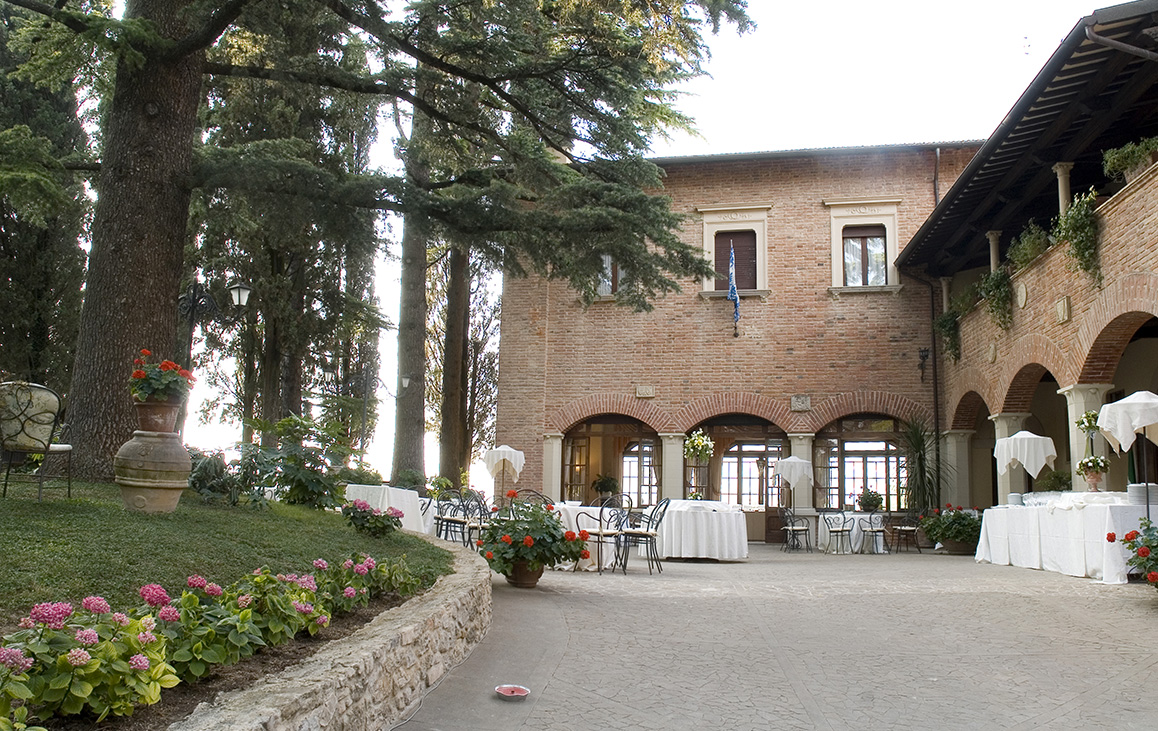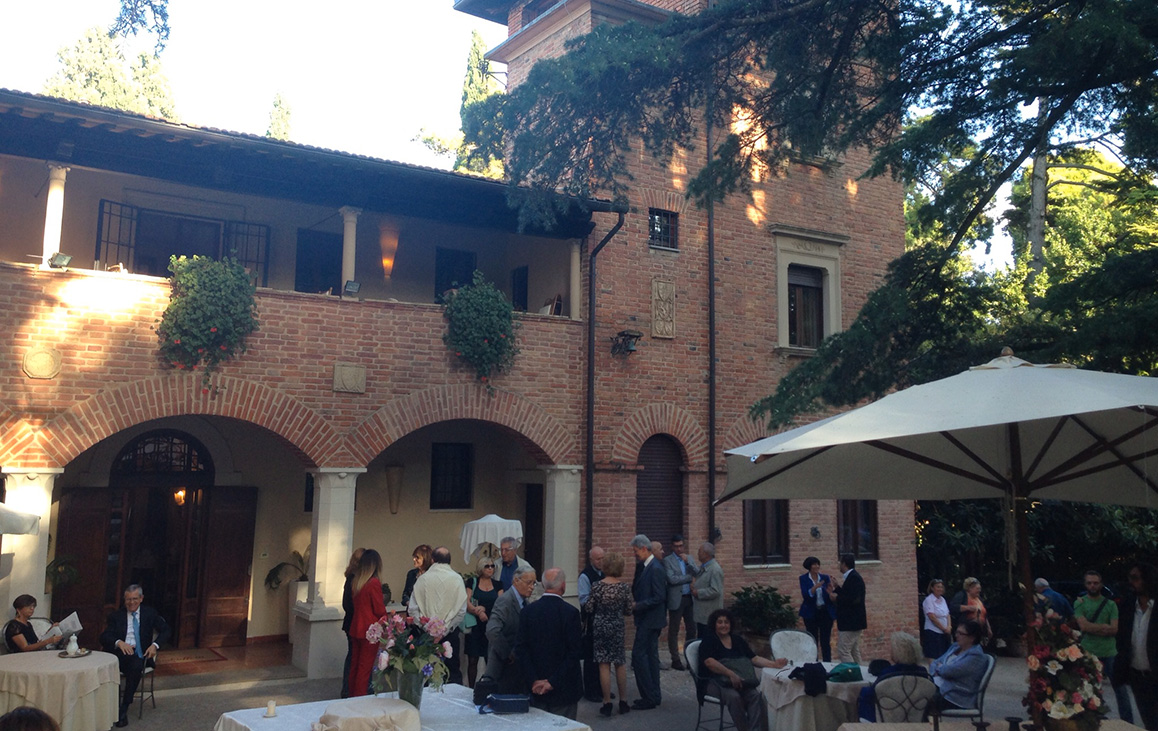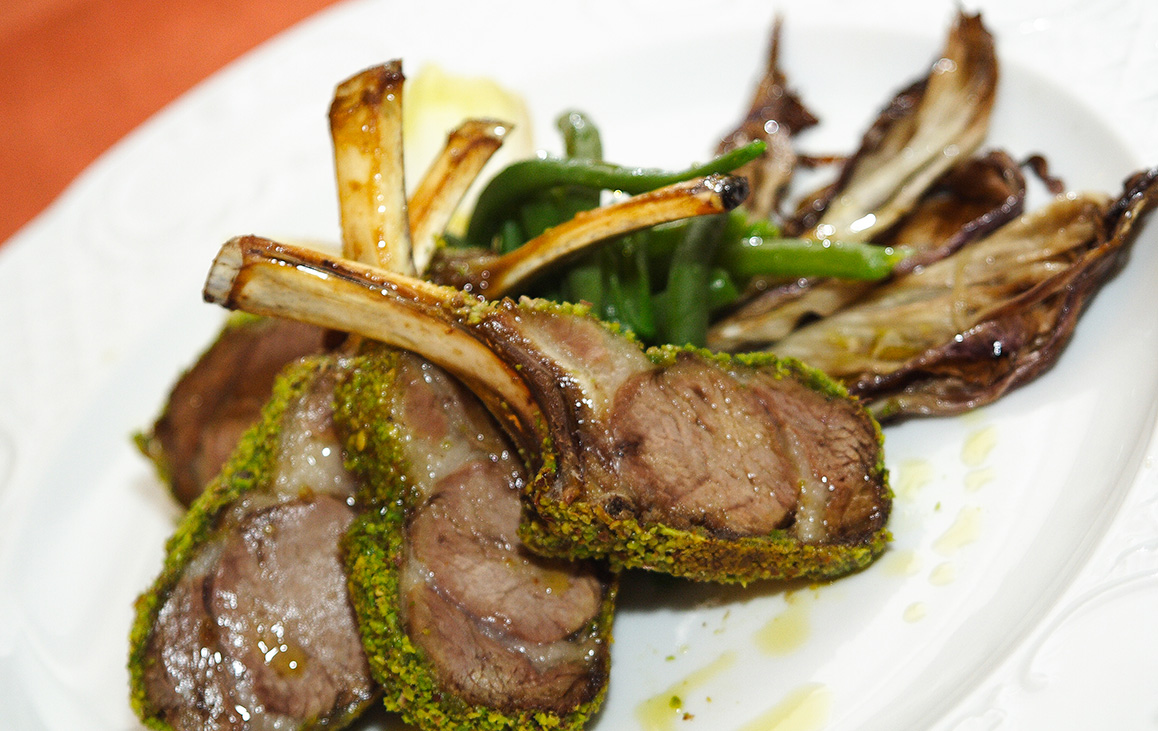 Vieni a festeggiare da noi ogni lieta occasione: compleanno, comunione, cresima etc Ecco un esempio dei nostri menù degustazione: - Gnocchi di

Montefalco 1 aprile 2018 Calice di benvenuto Antipasto della tradizione: uovo morbido al tartufo, salumi, torta al formaggio,carciofo con coratella Lasagnetta agli asparagi

Uovo morbido con salsa al formaggio e tartufo Salumi di cortile con torta al formaggio Strangozzi ai carciofi e guanciale Filettino di maiale